01. New-New Topographics
---

These photographs document found imprints and artifacts; simultaneously existing as declarations of existence, archives for future interpretations, and mimicry of conventional research methods.

Arguably, one of mankind's most championed endeavors is the acquisition and interpretation of historical artifacts. The more we acquire and interpret the more certain we can be of our current placement and future trajectory. As accessible technology and data expand, the solidity of our current world view is both strengthened and undermined.

Photography has asserted itself as a respected tool in our struggle for certainty both in scientific and artistic worlds. Two prominent examples being the USGS and the 1975/76 exhibition "New Topographics: Photographs of a Man-Altered Landscape." The interpretations of any research, but in this case environmental photography, have wide spreading influence on other areas of life not directly pertaining to the land.

These photographs are objects of ambiguity that encourages questions about the validity of our historical interpretations and struggle for stagnant truths.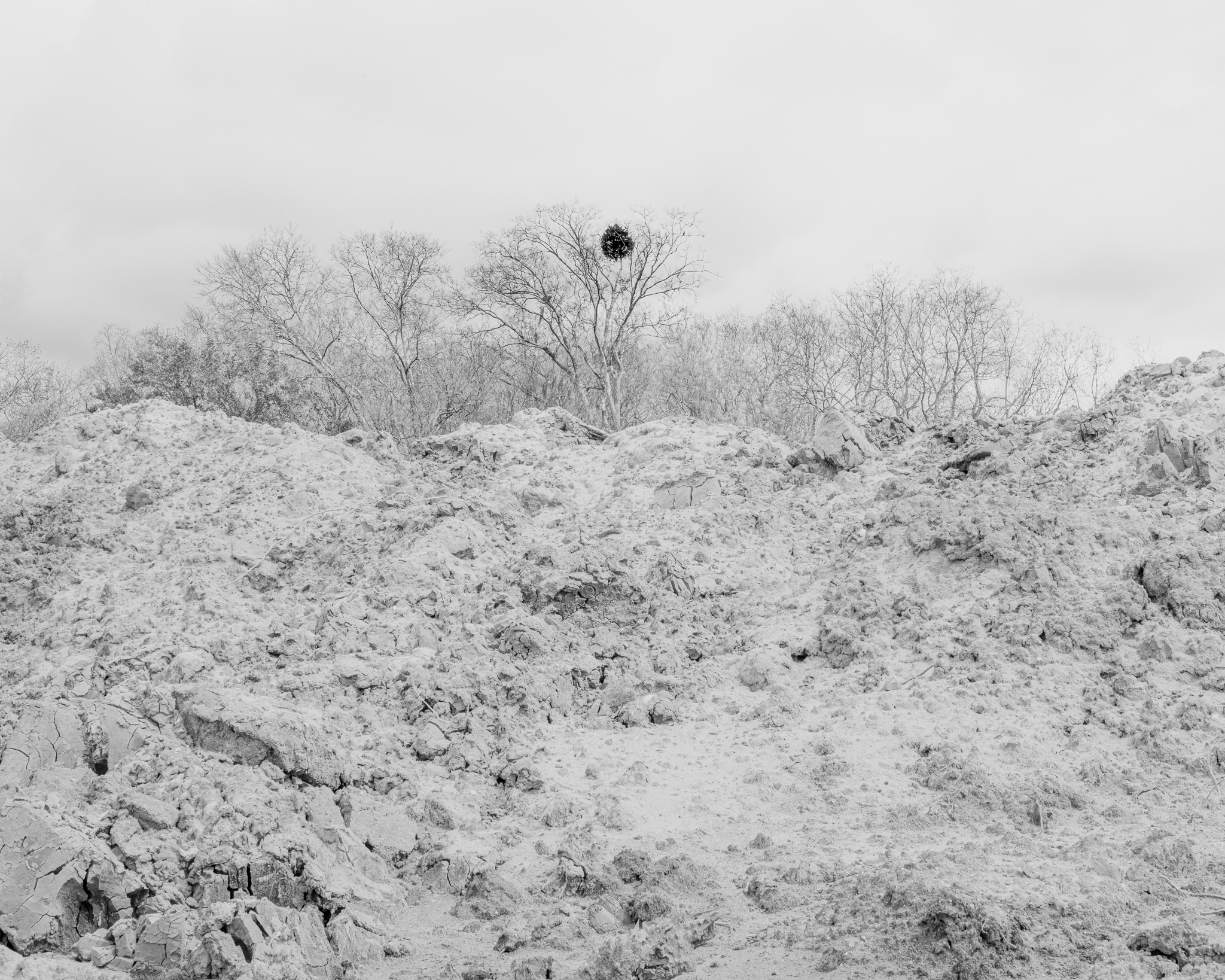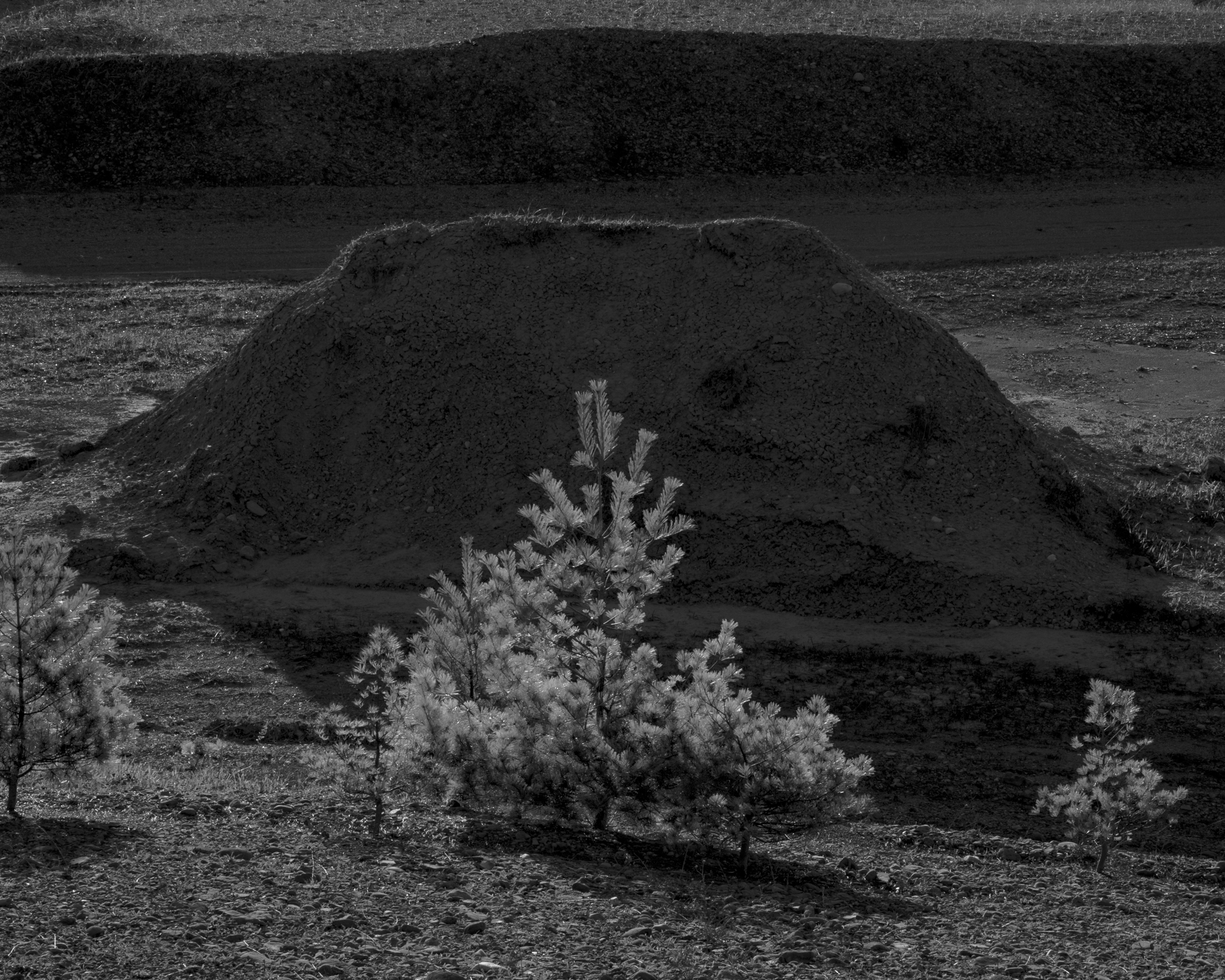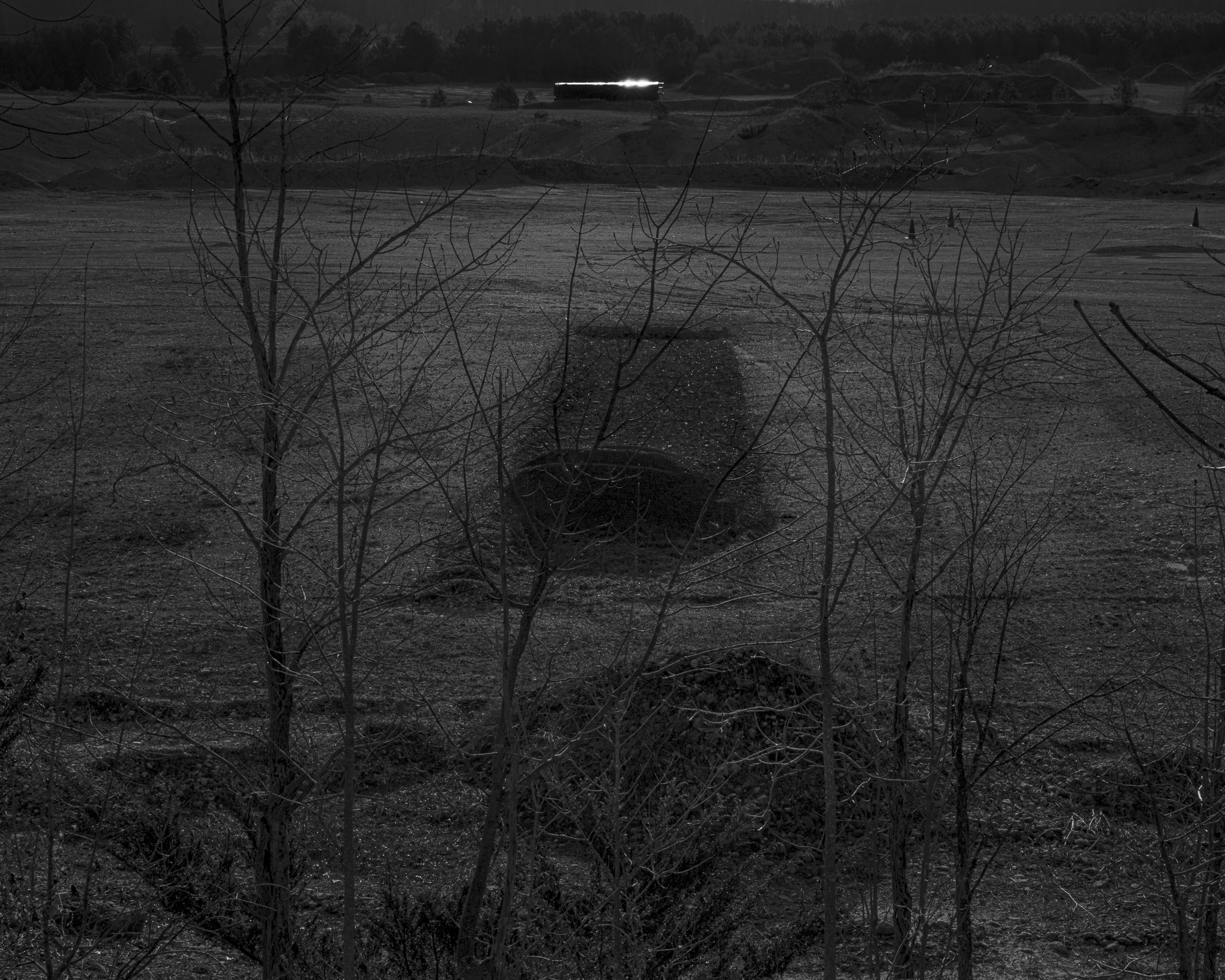 02. Degraçene
---

Degraçene is an experimentation of material processes that mimic observable environmental processes.

The landscape recontextualized in print is understood as a fragile object subject to degradation.

Material progression: Digital Capture, Digital Negative, Silver Gelatin Contact Print, Mordançage.
20x24in.
2019
Awaiting funds to continue..
---
Exhibition History:

2020
-
Mono-Michigan

. Higher Art Gallery. Traverse City, MI.
- Water. Jadite Gallery, New York NY.
- SCAD de:FINE ART. Alexander Hall, Savannah GA.
2019
- Aura and Invention. Trois Gallery, Atlanta GA.
- Alexander Collective, Salon Show. Fab'rik, Savannah GA.
-

Anthropocene

. Alexander Hall, Savannah GA.
- Topocene. Solo show. Sulfur Studios, Savannah GA.
03. HWYDYMWSIO
---
How Will You Dress Your Mother When She Is Old?
Scrap wood pulled from building rennovation in Historic Downtown Savannah, found textiles and misc. waste from the Savannah River.


2019


---
Exhibition History:

2019
- Topocene. Solo show. Sulfur Studios, Savannah GA.
04. أنا - anà
---
Anà is a collaborative project between myself and the movement artist Mo Outtaspace. The word anà is Arabic for self, as the ordering of images is in reference to the three states of self and their mutual influence.
The future ideal self informs the current state of self as much as the past self.

2019
Handbound Hardcover.
52 Pages / 48 prints
One edition of three copies.